If you're already starting to stress about holiday party planning, remember it's hard to do better than a brewery restaurant. Excellent food, pints of craft beer, and a laid-back atmosphere; what could be more celebratory?
Nowhere excels with tried-and-true beer and food quite like SPB Hospitality, with hundreds of restaurants in 39 states and Washington, D.C., and the bragging rights of pouring 4.5 million pints of "liquid gold" every year.
Popular SPB Hospitality concepts include Rock Bottom (with dozens of award-winning beers) and Gordon Biersch Brewery Restaurants (with German-style biers and legendary garlic fries). But the SPB family includes a number of specialty restaurants, from St. Augustine's A1A Ale Works (with beer brewed onsite and Caribbean-Floridian cuisine), Denver's ChopHouse, and more.
Many SPB restaurants can accommodate events of any size—from an intimate dinner for 10 to a private room for 25 to the entire brewery for a corporate event or memorable holiday party. Some venues even offer brewery tours or beer tastings to make an event even more unique.
Let's review some of SPB Hospitality's best venue options to ensure your holiday party is a crowd pleaser.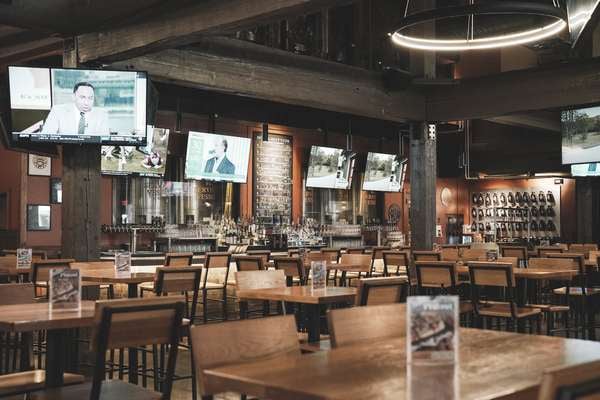 Locations: CA, CO, FL, IL, MD, MA, MN, PA, VA, WI
Best for a Comfortable brewery feel
Rock Bottom started over three decades ago and has grown to a well-known craft brewery offering brewed in-house beers and seltzers handcrafted by local Brewmasters. From crisp to fruity to hoppy to dark or malty, Rock Bottom's brewmasters will have what you are looking for. Rock Bottom also has brewery tours available for your private party.
---
2. Gordon Biersch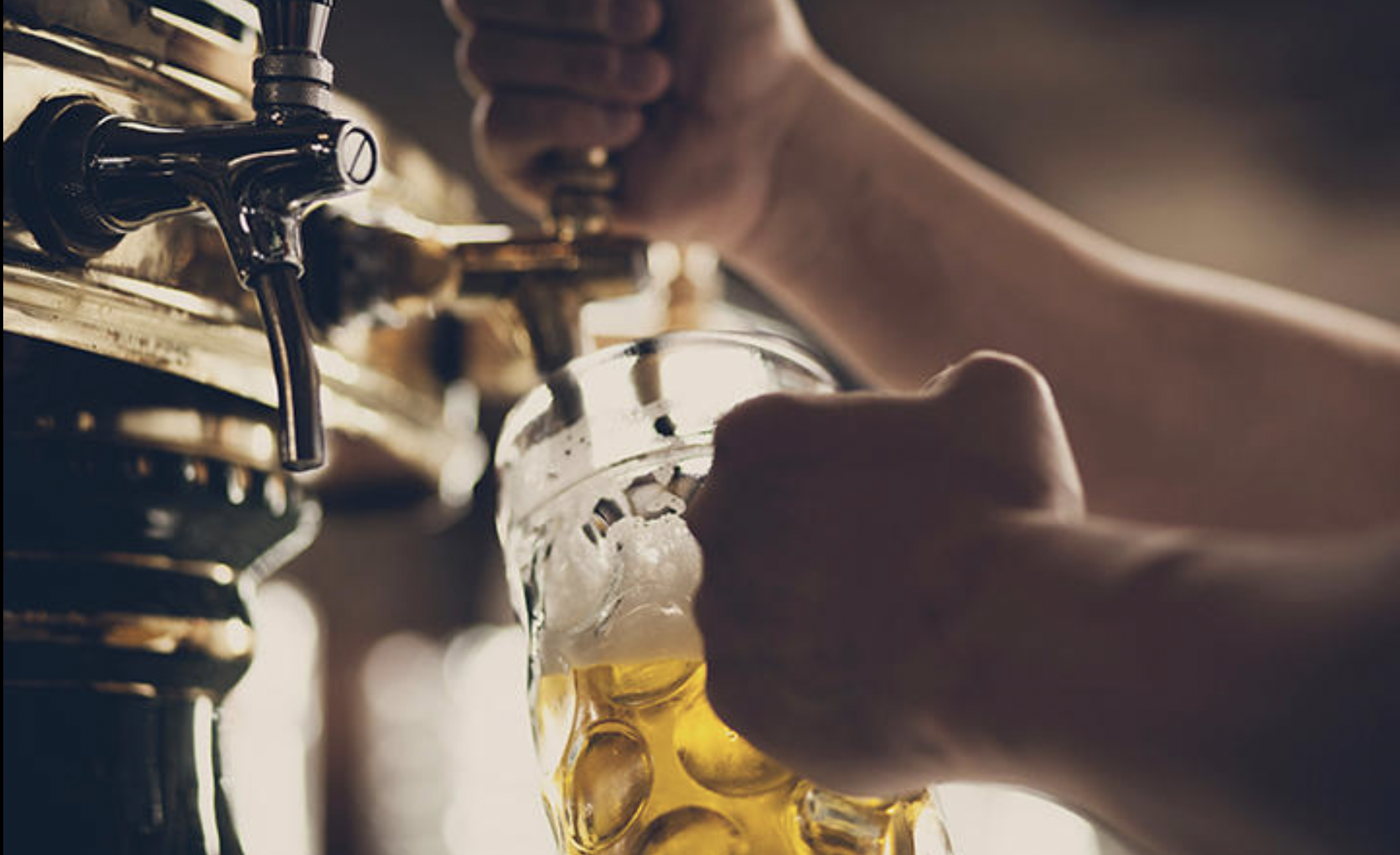 Locations: CA, CO, KY, LA, MD, NV, SC
Best for: A Bavarian feel
At Gordon Biersch, German precision brewing meets American craft beer, which means your guests will have their pick of everything from German lagers and American IPAs. The food menu is also super tasty. Think chicken schnitzel sliders, meat lovers pizza, garlic fries. Great beer food!
---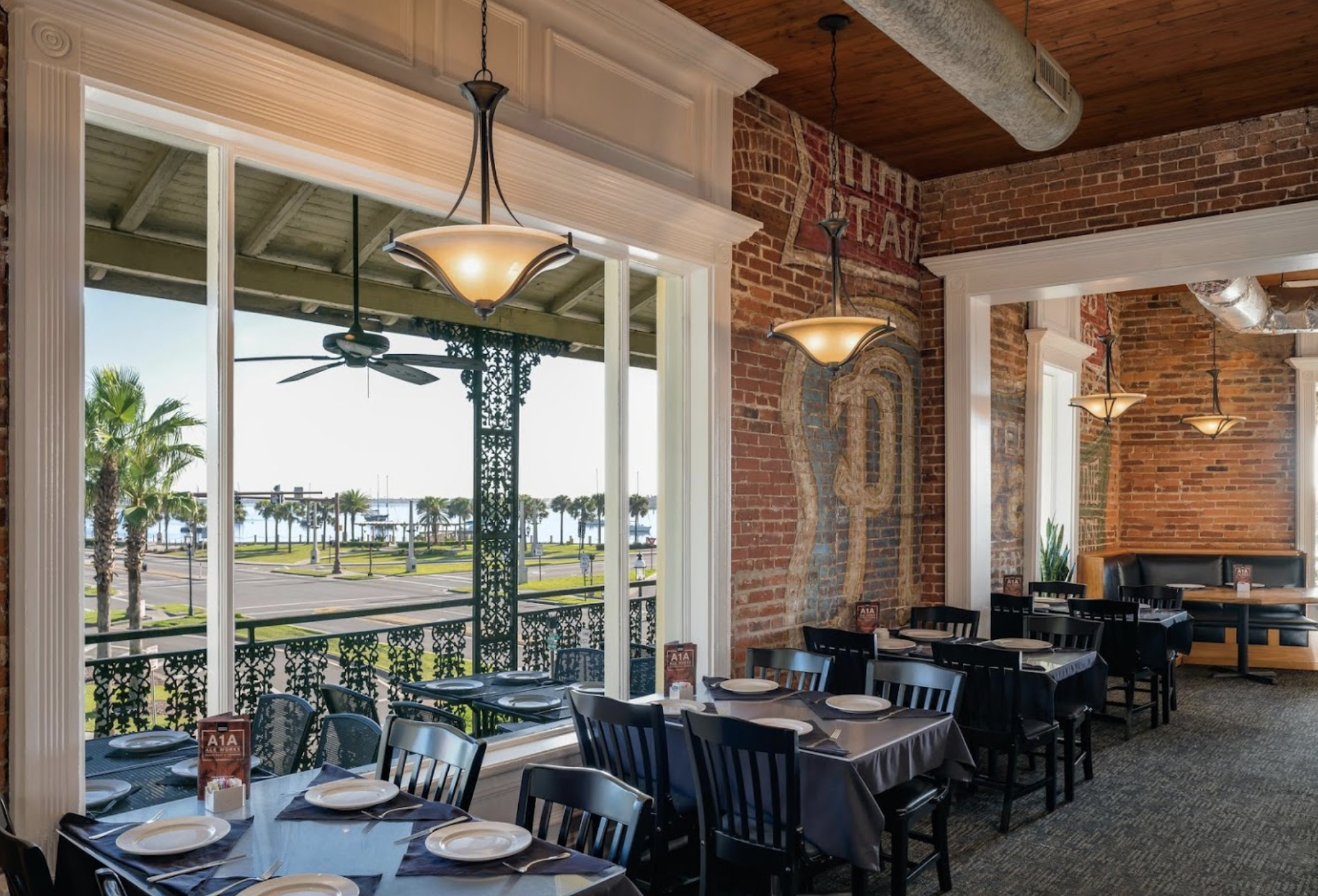 Best for Beautiful seaside views
Looking for dinner and a view? A1A Ale Works promises great food and drink, plus 12-foot ceilings, panoramic views of Matanzas Bay, and tropical gardens. It's hard to do better than this beautiful backdrop. For food, enjoy everything from seafood platters to nachos and freshly baked pretzels to perfectly accompany your Florida beer flight.
---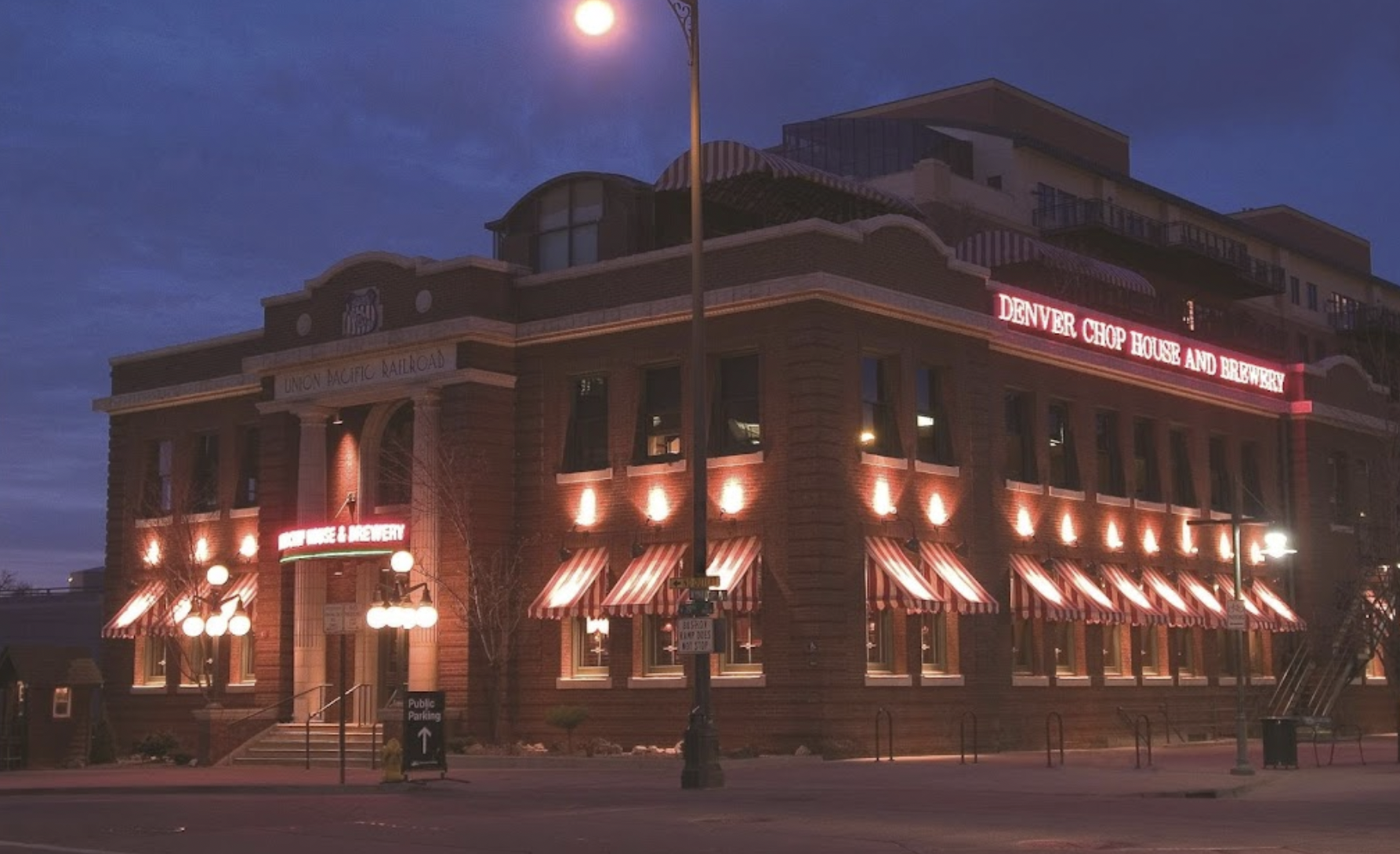 Best for Steak
Looking for something on the fancier side? ChopHouse is a sophisticated yet approachable option. Conveniently located in downtown Denver's historic Union Pacific building, this is the ideal place to enjoy a New York Strip steak with white cheddar mashed potatoes and a brewed in-house beer. While this large venue can accommodate up to 500 guests, they also host cozy 10-person events as well.
---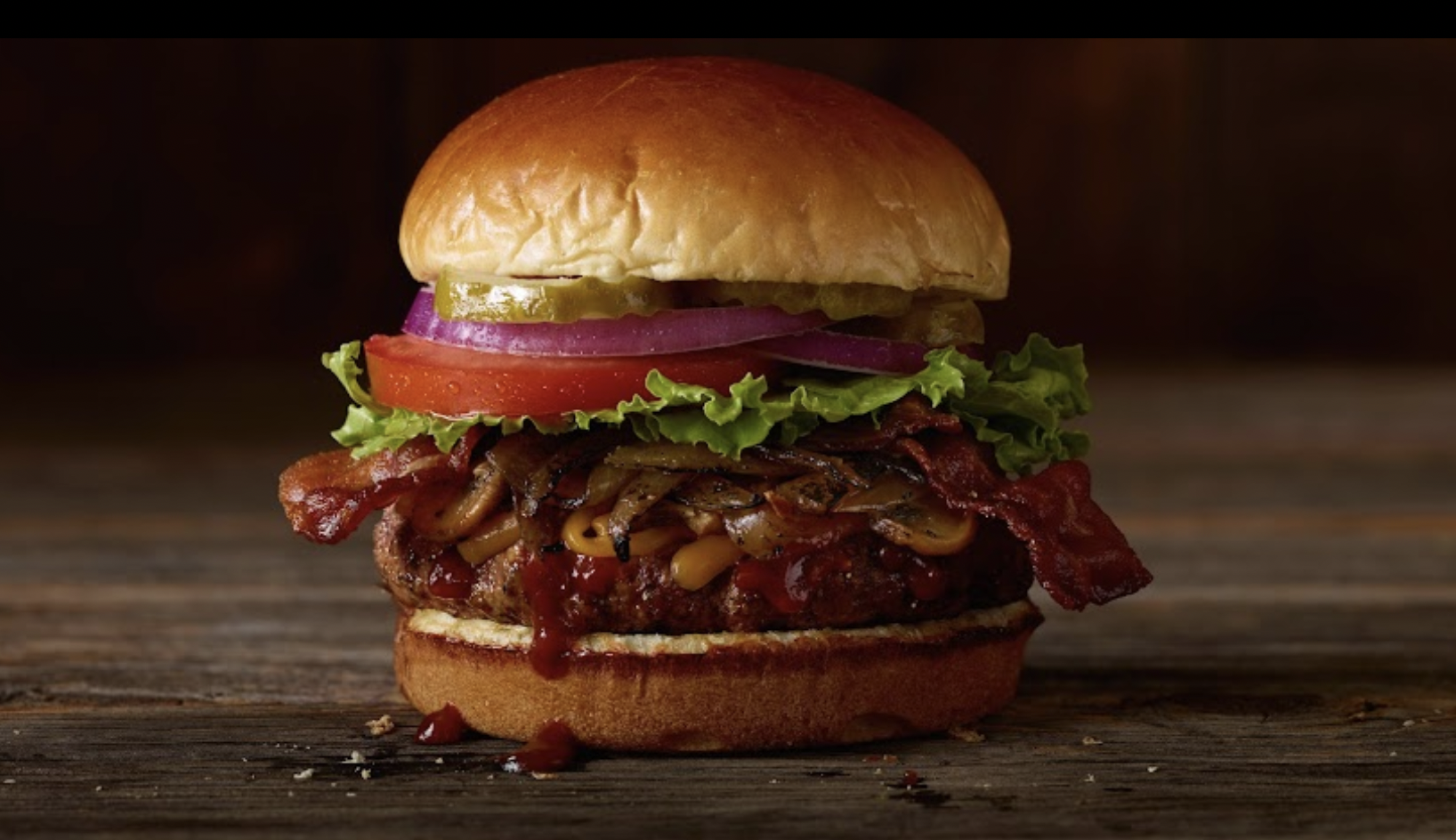 Best for Laidback fun
Logan's Roadhouse is a lively and laidback roadhouse with southern hospitality. While not a fancy steakhouse, Logan's still makes mean surf and turfs—from perfectly cooked sirloins to addictive Bayou Popcorn Shrimp and comforting loaded potato soup. Logan's Roadhouse has all your household beers, plus deadly cocktails like the Roadhouse teas. Buckle up!
---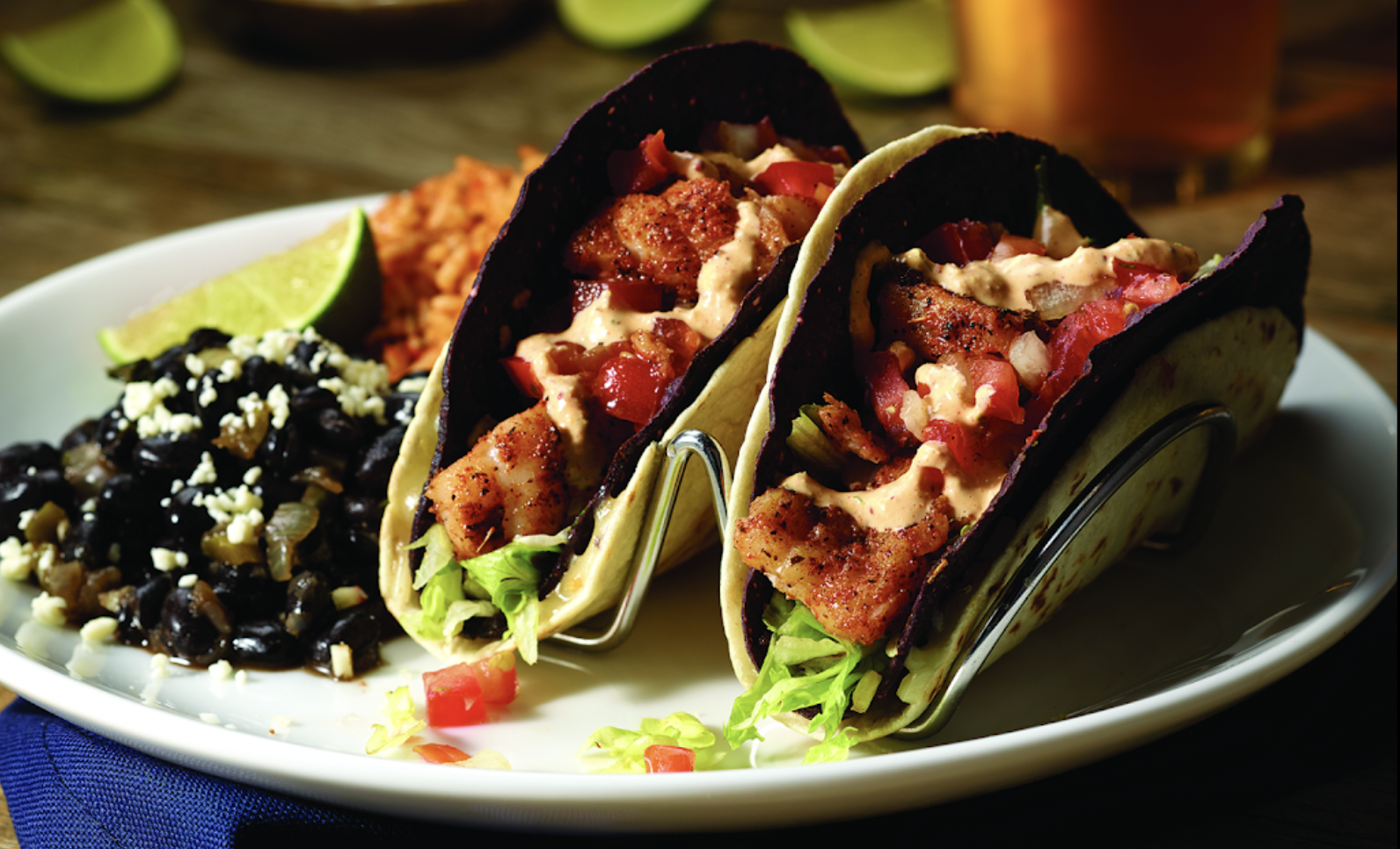 Locations: Chattanooga, TN, Downtown and Hamilton Place
Best for: Perfectly executed pub grub
What's better than an on-site brewery with freshly made Cajun cuisine? Big River Grille & Brewing Works takes traditional pub food to the next level with bold southwestern and Cajun influences. Enjoy cajun fish tacos; beer battered fish and chips, or low country shrimp and grits accompanied by a nice cold beer of your favorite variety. Pure bliss.
---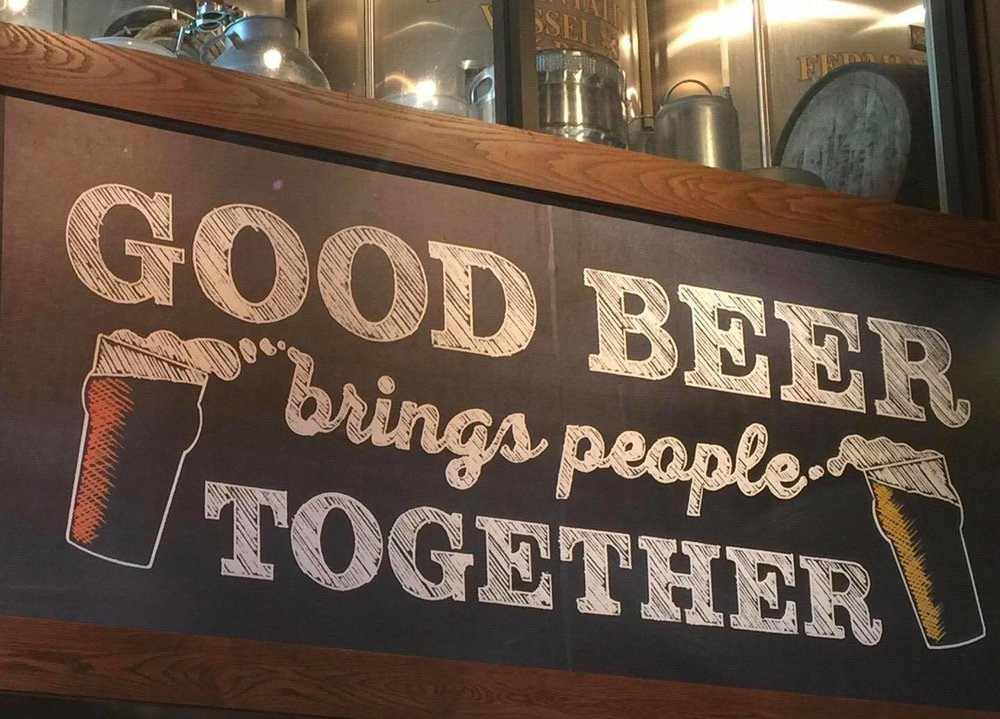 Best for Beer garden
Seven Bridges brings fresh seafood and steaks, an onsite brewery, and a heated patio to Jacksonville. Enjoy classic bar activities like billiards or a full brewery tour with tasting. For food, you've got everything from smoked salmon crostinis to housemade red ale chipotle meatballs and garlic-rubbed grilled beef skewers. This is the right place for sharing some carefree food, drinks, and laughs with your colleagues.
---
Ready to make your holiday event a crowd-pleaser?
If your holiday party planning is causing you some stress, let SPB Hospitality make things easier on you. With great craft beer, a signature laidback atmosphere, and popular food options, SPB has options in almost every state.
Still, searching for the perfect holiday event venue? You can browse more options at the EventUp venue directory.