Brazil's churrasco tradition dates back centuries, the name is derived from the Portuguese word for barbecue. It involves grilling meat on skewers over charcoal and was invented by the gauchos – the brave, rugged cowboys of Brazil's vast grasslands.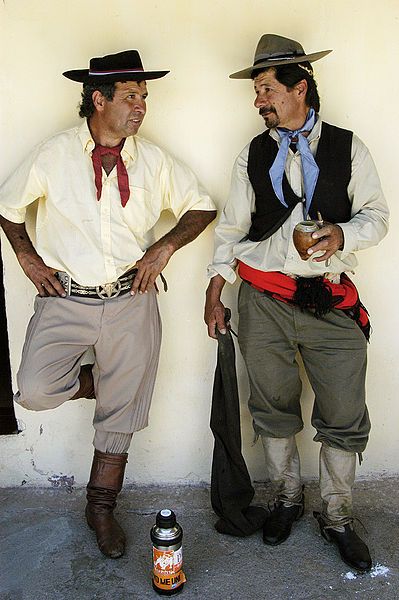 The tradition was invented out of necessity – the gauchos would take a break from herding cattle to grill meat over the fire, and thus the tradition was born. And today, churrasco is enjoyed throughout Brazil and other South American countries.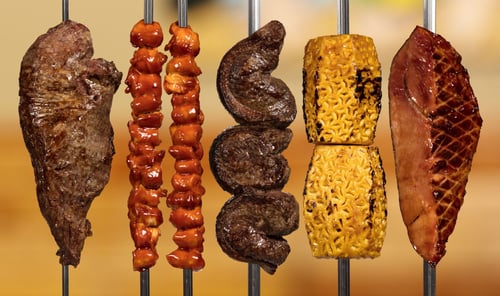 More specifically, the Rodizio tradition involves servers slicing meat right off the skewer at the table. Rodizio Grill brings the exciting Brazilian barbecue style to Orlando, Florida, at the heart of The Pointe shopping and entertainment center. The perfect venue for a Brazillian adventure.
What's on the Menu?
The main event at this Brazillian steakhouse is, of course, the meat. After being spiced, seasoned, and skewered, the prime cuts of beef, chicken, pork, lamb, and seafood are cooked to tender, succulent perfection over charcoal.
Beef is the focus here, and you can choose from some of the best available. If tri-tip is your tip, try the Maminha trip-tip sirloin. Or, if you prefer your beef smothered in punchy garlic, you'll want a slice of Bife Con Alha. The show's star is the signature cut, Picanha, top sirloin trimmed to premium perfection and grilled until just pink.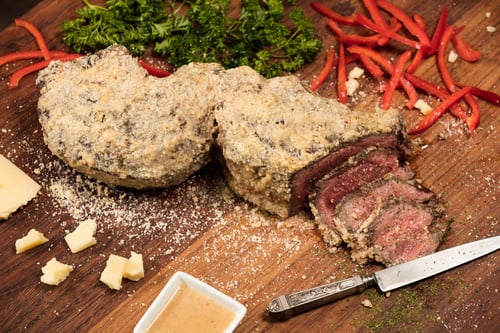 All you have to do is decide and then take a trip to the extensive salad bar, where you'll find crunchy fresh salads and a wide array of delicious hot sides. These are not just any sides. Have you ever tried assado? A very special dish, it takes two days to prepare and involves six hours of slow cooking – at which time prime beef is braised until meltingly tender.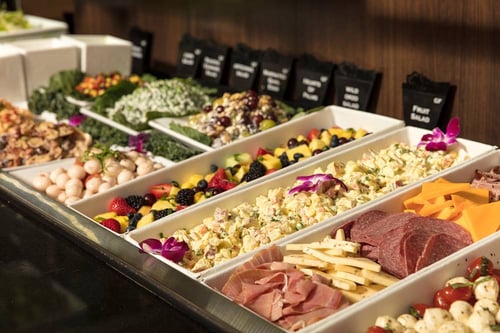 Head back to your seat, and your choice of cut will be sliced right off the skewer onto your plate by the in-house team of gauchos.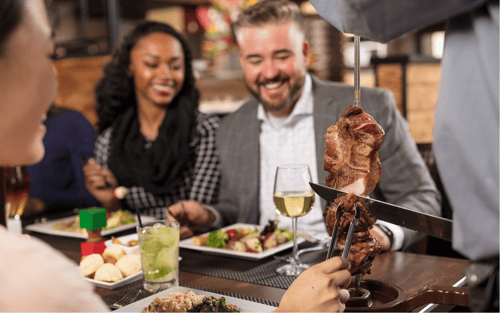 To wash down all this deliciousness is a fabulous selection of cocktails and refreshing soft drinks. Not to mention the exciting range of Brazilian wines and beers on offer, a rare find outside of the homeland.

I
deal for Your Next Private Event
Rodizio Grill is ready to host your next private event from anywhere between 20 and 200 seated guests. Choose from seven private dining rooms or book the whole place for 600 standing guests.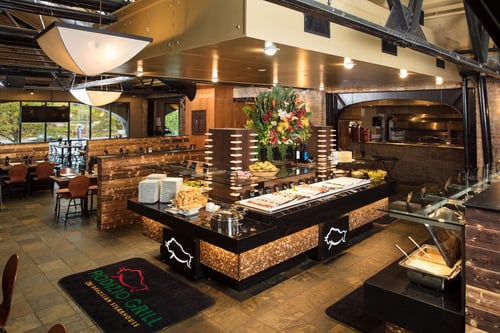 The handsome steak house is intimate enough for a romantic dinner for two but large enough to handle a business conference or spectacular wedding feast.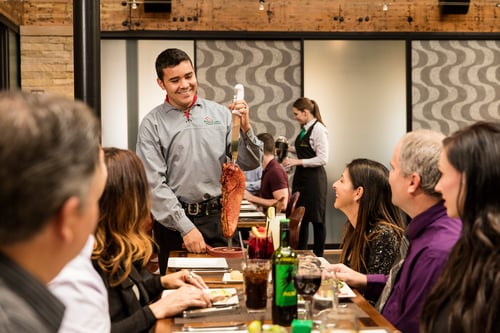 The private dining rooms each have AV capabilities, with microphones, top-notch sound systems, and flat-screen TVs built-in. And with the location right in the middle of the International Drive Convention District, within walking distance of Orange County Convention Center, the venue is ideal for a conference or networking event.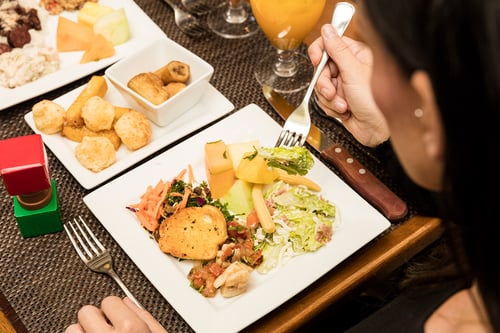 If you're up for a taste of the gaucho existence, see what the team can put on for your next private event, and get in touch today!