Welcome to The Alexander Hotel on the white sand beaches of Miami, Florida. We spoke with Susana, the event planner from The Alexander Hotel, to learn more about the property and events they hold at the beachfront resort.
What is your name and job title?
Susana Hernandez - Event Planner
Venue Name and Listing?
The Alexander Hotel. We offer several private spaces within the hotel: Orchid Room, Orchid Terrace, Private Beach, Orchid Deck, Sky Lounge, and the Mezzanine.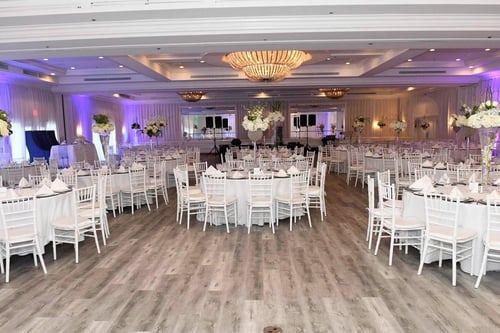 What is the best part of your job?
The best part of my job is the immense creativity that we create with all events. Our team goes above and beyond to perfect a wow factor from start to finish.
Tell me more about your venue - the story behind it, the menu, the location.
The Alexander® All Suite Oceanfront Resort
takes greatness to a whole new level when it comes to Miami Beach hotels. Our exclusive location shelters you from the hustle and bustle of the vibrant beach city while providing priceless views of the Atlantic Ocean.
All the event spaces have just been renovated and offer a clean and sleek look with amazing views. The best wedding dreams do come true at The Alexander® All Suite Oceanfront Resort. Say "I do" with the shimmering Atlantic Ocean and a sugary white sand beach as the backdrop of your dream ceremony and reception.
Our Gourmet Event Chef and seasoned catering and banquet team will assist you in crafting the most extraordinary reception menus. No matter how you envision your wedding — traditional or contemporary, tropical or formal, intimate or grand, indoor or outdoor — our luxurious hotel has the perfect setting coupled with intimate amenities and friendly service.
Our team focuses on one wedding at a time, making the happy couple the center of attention (as they should be). Our Miami Beach event venues range from the elegant Orchid Ballroom that can seat up to 300 guests to the lush poolside garden for a more intimate event. The picturesque Garden Terrace restaurant overlooking the Atlantic Ocean is another popular wedding venue. There are a number of spaces within our full-service resort that are perfect for pre-and post-wedding pictures.
Look to us to handle all of your wedding-related events, including the engagement party, bridal shower, rehearsal dinner, and post-wedding brunch. With the resort's sun-drenched beaches, moonlit ocean views, impeccable service, unique condo suites, and delectable cuisine, it's easy to see why brides and grooms continuously choose The Alexander® for their special day.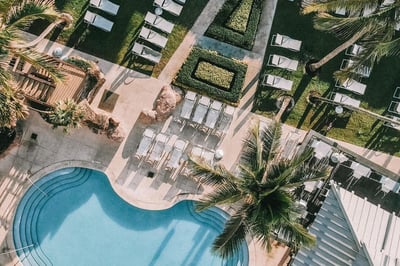 What types of events are commonly held at your venue?
Kosher Weddings
Bar/Bat Mitzvahs
Corporate Events
Birthday Parties
Wine Tastings
Award Ceremonies
Engagement Parties
Rehearsal Dinners
What makes your venue special or unique?
Our Venue is a one-stop shop. Our wedding packages offer florals, centerpieces, specialty linens, in-house chargers, and cross-back chairs.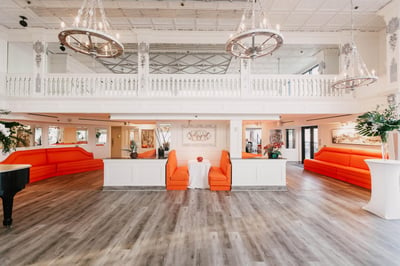 How long have you been using EventUp?
We have been using EventUp since 2019.
What are the benefits of marketing your venue with a venue directory?
Our turnaround customer service is impeccable. Marketing our venue gives our client price points and all the information they are looking for when they reach us.
What event trends are you seeing this year that you love? And what event trend do you wish would go away?
I love the modern serpentine tables, single small floral vases runners with tablescapes. My least favorite trend will be black-themed weddings.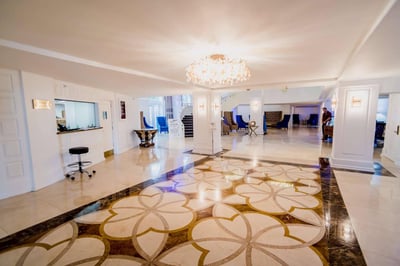 What are the types of leads that you see coming in?
Weddings, Socials, Corporate and Birthday Celebrations.
How far in advance are people planning events?
I think we need to rewrite this, We mostly get requests 3-6 months in advance, but sometimes we are able to accommodate requests 1-2 months out.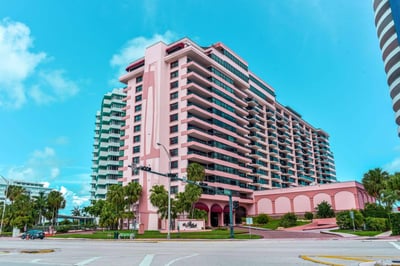 Ready To Book Your Event or Wedding at The Alexander Hotel?