Spring is here, and where better to celebrate than in the open air high above the busy streets of Downtown Austin? We've picked out five of the best EventUp rooftop lounges, bars, and event spaces available for hire for your next private party, product launch, wedding, or whatever else you have planned.
Summit Rooftop Lounge boasts 4,500 square feet of high rooftop space atop the historic warehouse district. A weekend hotspot, the space is kitted out with the latest in lighting and equipment, including a DJ booth, an LED wall, not to mention a heart-pounding sound system.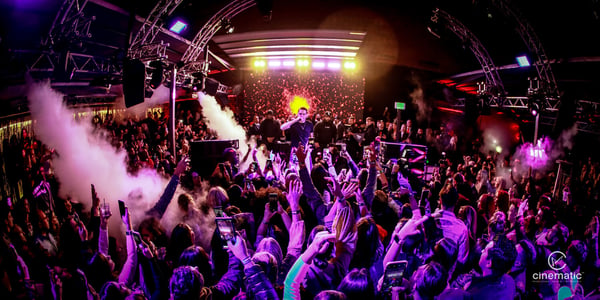 But it's not just a venue for raucous nights out; the A/V and projection equipment make the venue ideal for impressive corporate events and product launches. Imagine your brand's logo across several feet of bright LED lights!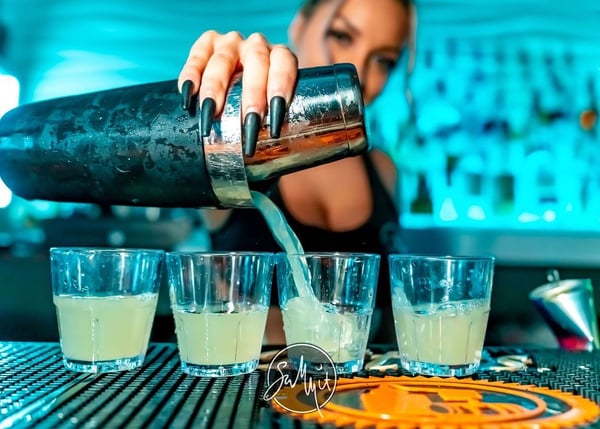 With a huge capacity for up to 500 guests, the sky's the limit at this stylish rooftop venue.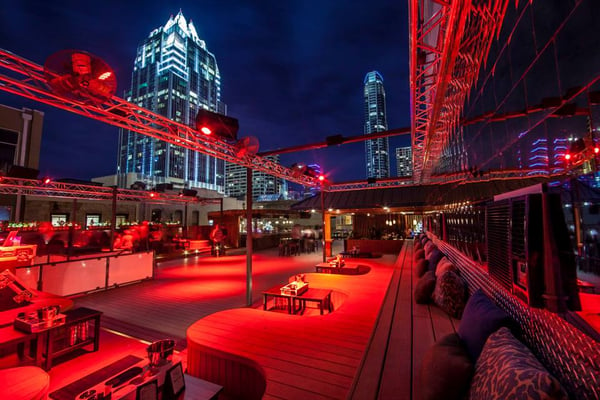 The historic Riley Building offers guests a 360-degree panorama of the warehouse district from its rooftop event space.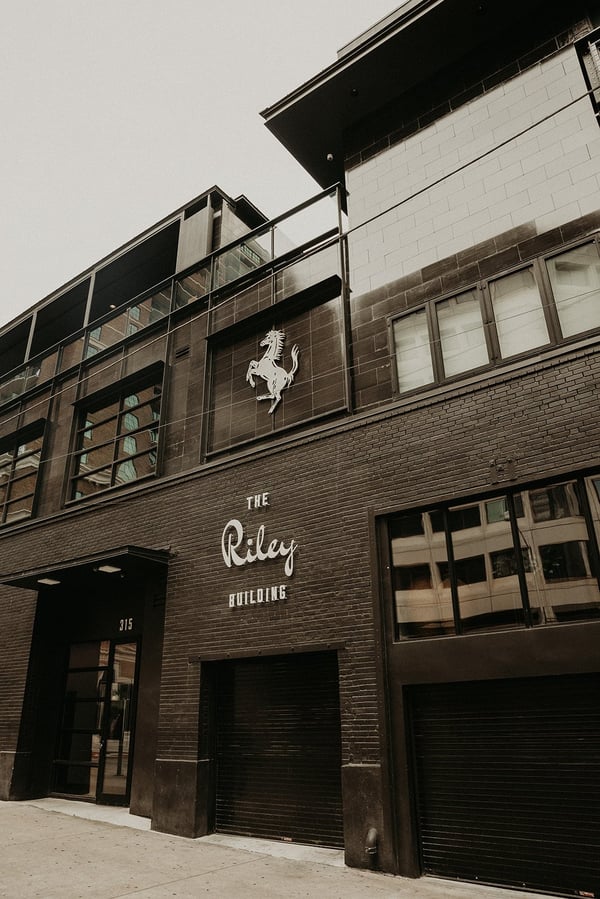 The venue is incredibly versatile – with climate control, misters, party lighting, surround sound, and even a clear retractable roof just in case the weather turns.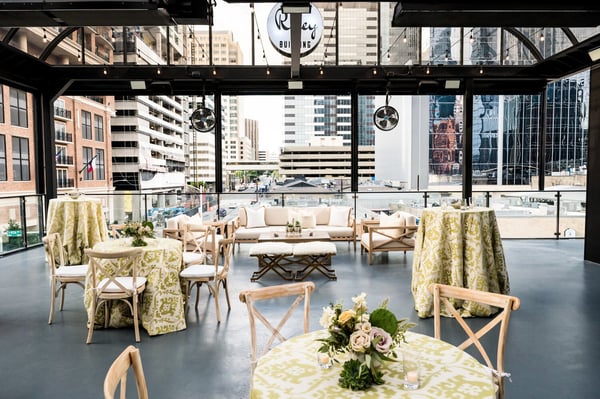 The Riley's in-house event planners are happy to assist with whatever you need to make your event go off without a hitch, whether you're planning a unique rooftop wedding ceremony, a charity gala, a private party to remember, or even a professional photoshoot with incredible natural light and a one-of-a-kind backdrop.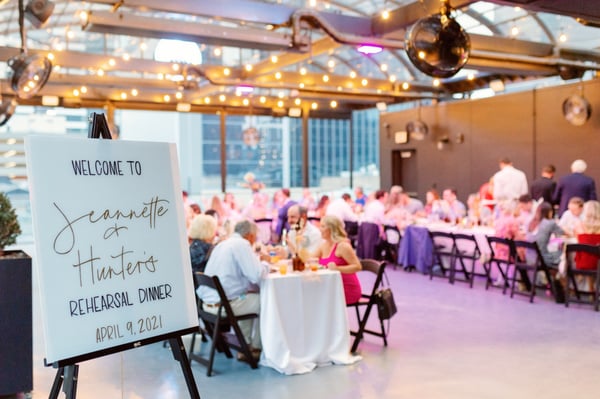 A boutique hotel housed in a stunning modern building, Arrive Austin is brimming with thoughtful touches to make your stay relaxing and memorable, from retro furniture and plush Turkish towels to the Marshall Bluetooth speakers in every room.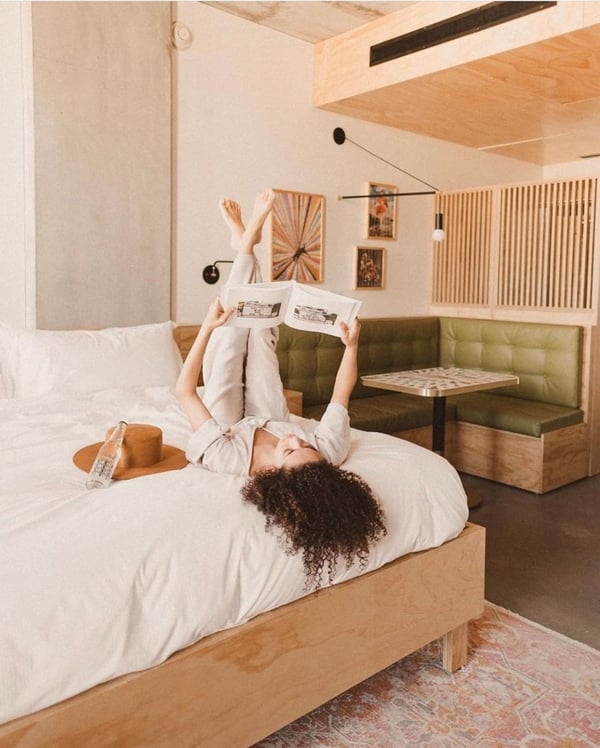 But it's up on the roof that things get really special. Climb the final stairs, and you'll enter an open-air haven complete with its own gin bar.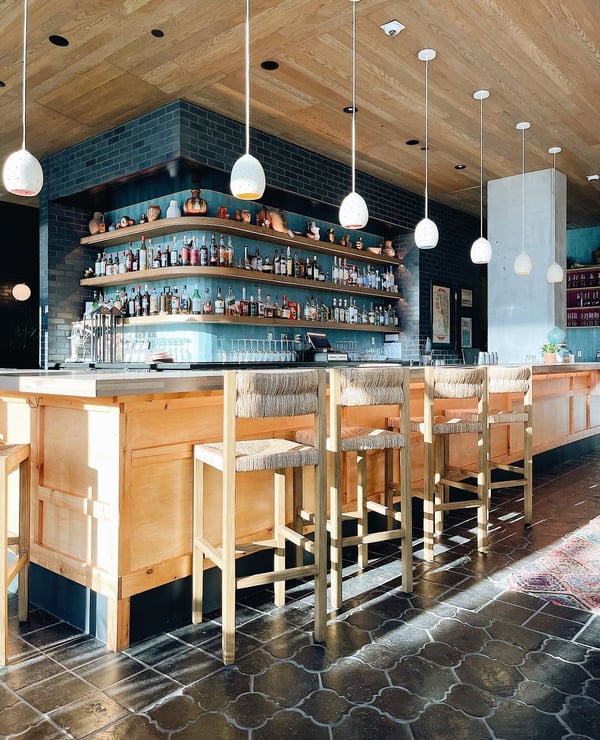 The space is perfect for intimate private parties and networking events, weddings, or product launches. And if your guests have had a few too many, they can toddle downstairs and find somewhere to stay the night!

Bob's Steak & Chop House serves Texas-sized portions of prime USDA steaks, thick chops, fresh seafood, and sides that will leave you wanting seconds.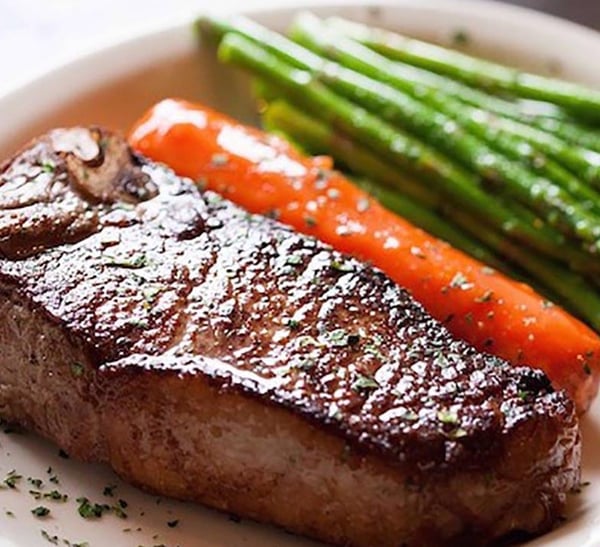 The popular grill house offers white tablecloths, the best service, and private dining in its spacious dining rooms.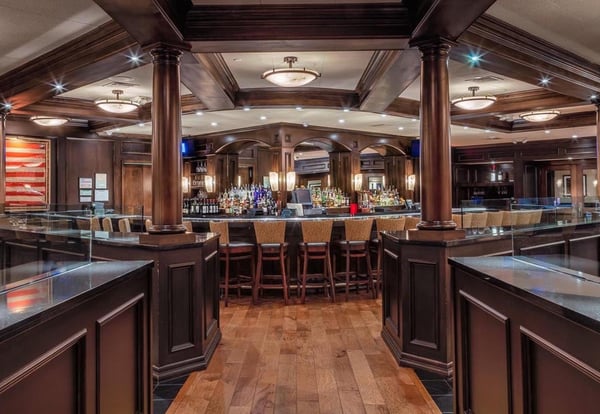 But it's upstairs that things get really exciting at Bob's Austin. Private dining is available in the rooftop lounge, a truly special location for your next private event. Whether you're celebrating a special anniversary or a landmark birthday, you'll be well looked after and even better fed.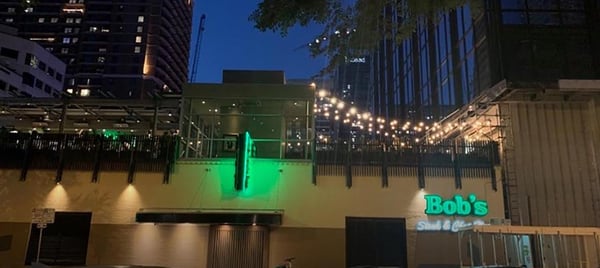 Billing itself as Austin's premier rooftop venue, Skybox on 6th is certainly a cut above many other venues in town. The 9,000 square foot covered rooftop boasts a raft of special equipment and features, making it a hugely versatile event space.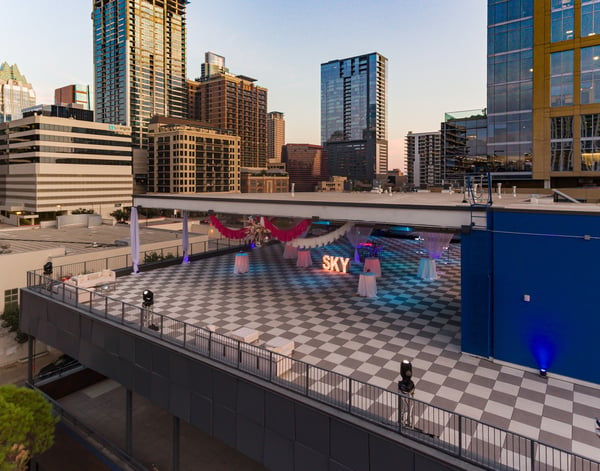 The venue boasts a large stage area complete with audio-visual equipment, a catering kitchen, a green room-cum-bridal suite, LED lighting, and outdoor heaters – not to mention fantastic views over the surrounding urban jungle.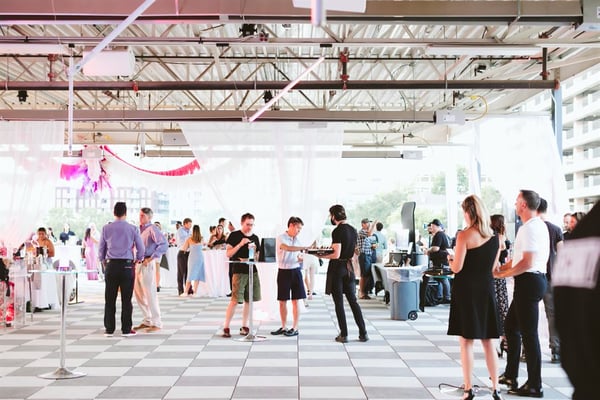 Ideal for large corporate events, fundraisers, conference after-parties, weddings, and private celebrations, you name it, the team will make it happen – they even host events for SXSW when the festival rolls into town each year.