Planning a corporate event or function on standard search engines can be frustrating and overwhelming. Digging through websites trying to find venues that offer space for corporate events, that already have A/V equipment installed, a stage or breakout rooms, all within your budget, in a city you may be unfamiliar with is downright exhausting. Especially, if you are not a dedicated corporate event planner within your organization and are trying to plan an event on top of your day-to-day duties.

EventUp is the leading global venue directory with more than 15,000 restaurants, hotels, and unique venues. We also list co-working spaces, conference centers, and meeting spaces if you are searching for a more traditional corporate space to host your next event or meeting.
We make planning corporate events easy - choose your desired city, select your required amenities, and EventUp narrows down the search results to only those venues that offer what you are searching for. You can browse and reserve a venue in only a few clicks while feeling confident knowing that you booked an EventUp venue.
Types of Corporate Events EventUp Can Help You Plan
Conference
Corporate Event
Dinner Party
Filming Location
Fundraiser
Holiday Party
Launch Party
Meeting
Photo Shoot
Whether it's you or someone you know at your company that has to plan any upcoming corporate events, team outings, or even Holiday parties, start your search today on EventUp.
Better Corporate events in 3 steps:
With our advanced filtering options, EventUp will narrow down thousands of venues to show you
Book your event or party directly with the venue through the EventUp portal
Gather together with colleagues with confidence, knowing that you have booked an EventUp venue
Once you find the venue that is perfectly suited to fit your company event or meeting needs, head over to the EventUp blog to find award-winning corporate planning content that will help you plan and execute any event type flawlessly.
Once you end up using the EventUp venue directory to plan your next corporate event we'll send you a $50 Amazon Gift Card for filling out a quick survey about your experience*. We are always open to suggestions on how to further streamline the corporate event planning process.
Corporate Planner Testimonials
Corporate, Social, and Wedding Planners love using EventUp to source all of their venue needs.
"We are now using their services regularly for finding venues for our company." - Anamika Mondal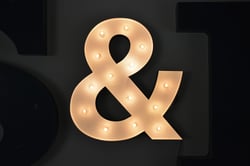 "EventUp is a great place for people like me who are always on the lookout for different venues across cities. Would recommend them for smooth parties and successful events." - Alec Ponting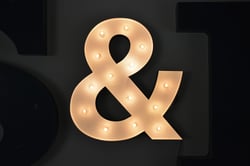 "I was able to lock on a place that was as if made for my event. The event was a huge success because of all the help from this team." - Rahul Gupta
---
Corporate Event Planning Made Easy with EventUp
Let us know if you want to participate by submitting your information on this page. We'll send you reminders to fill out the survey to make sure you get a chance to *win!
Browse. Book. Gather. EventUp!
*This program is limited to the first 10 to use EventUp for their planning needs and fill out the follow-up survey.