If you are planning an event but don't know where to start. The best place is to select the type of venue that you want to hold your party, which can help you make decisions along the event planning journey.
Since venues can range widely in what amenities, services, or packages they offer, it's smart to consider each of the 12 available types and decide from there. From distilleries to barns, residential, or theaters, there's the right venue selection for your special party, occasion, or outing.
Which of the 12 event venue types will be the perfect fit for your next event or celebration?
In this Handbook, we explore 12 types of event venues that could potentially be a good fit for your next party or event. Access the Handbook to take a deep dive into what the venue types are, what they each offer, and how to decide which venue type is the perfect fit for your next party or celebration.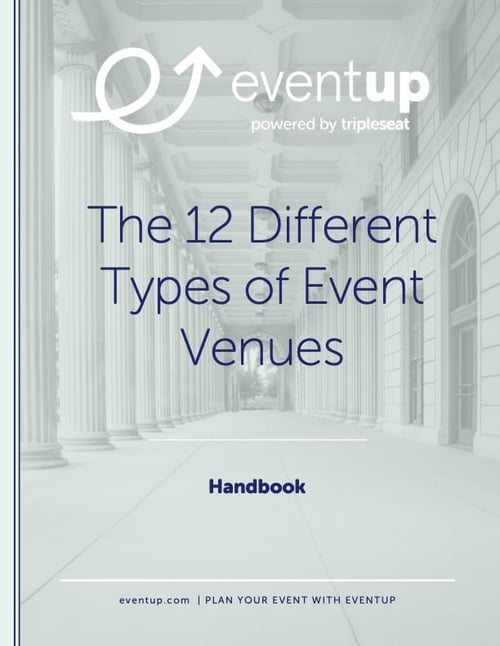 Are you ready to start your venue search to find the perfect spot to host your next birthday party, corporate outing, or even a wedding? The EventUp venue marketplace has more than 15,000 restaurants hotels, and unique venues across the globe that are available to secure and execute the party of your dreams.